History of

EMPIRE DINER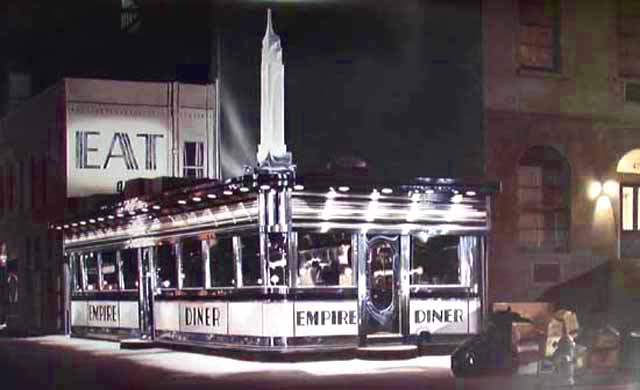 On The Corner of New York's
10th Avenue & 22nd Street
Chelsea

The Levinson/Heller families operated a diner at this site from the time my Great Uncle Nathan Heller moved his Yankee Diner (manufactured by O'Mahoney), from Emmons Avenue, Sheepshead Bay Brooklyn, onto the current site in 1931. The Yankee Diner, was a functioning business of Nathan's whic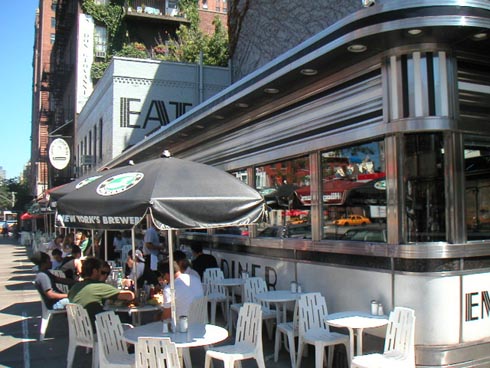 h he moved from one leased parcel in Brooklyn to another leased parcel in Manhattan.

At about the age of fourteen, Arthur Levinson, Nathan Heller's nephew, began working at the Yankee Diner. Later, Joseph & Bessie Levinson, Arthur's parents, bought the land the diner is on including the 2 story building next door.
After coming back from the army, in 1947, Arthur Levinson worked his way up to manager of the diner for his Uncle Nathan. Around 1950 the diner caught fire, burned to the ground & had to be replaced. (believed to be an electrical fire). The fire happened in the middle of the night.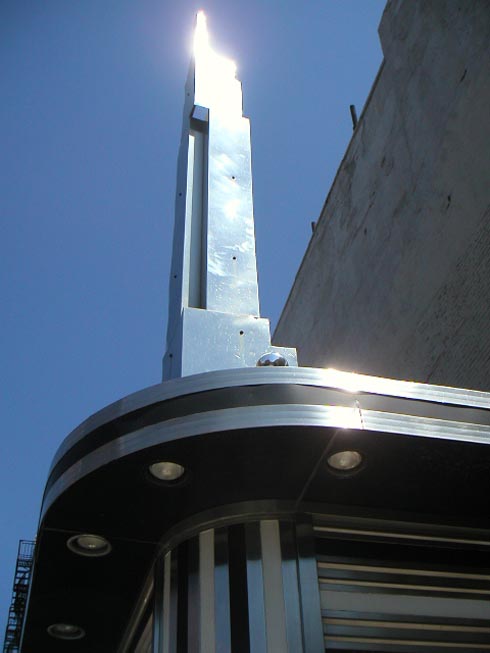 Nathan replaced the diner with a new one built by the Fedoro Dining Car Company in 1950 and the EMPIRE DINER was born!
The new diner cost $22,000 to build, not including the cost of the kitchen. Nathan paid his employees, during the 4 months it took to build the new diner. Arthur and other employees helped with putting the diner together.
After the new diner was set on site Nathan built another new diner in Manhatten on 19th Street & 11th Avenue and let Arthur buy the EMPIRE DINER.
In the old days (pre-1976) young people aspiring to the arts, would live in Chelsea (which was not a high rent district) and would frequent the diner for great coffee and superb homemade soups and rice pudding. This family owned diner, with its home style cuisine, was a popular, comfortable place for artists to frequent.
In 1976, Arthur retired, rented the diner to three partners and moved to California with his wife Madelyn.
The original Art Deco Style of the Diner was preserved, and went from the classic diner, jukebox, formica tables type style to a more upscale diner/restaurant with an extended menu. Some of the changes included a piano with live music, a restaurant dining room in the building next door and a full bar.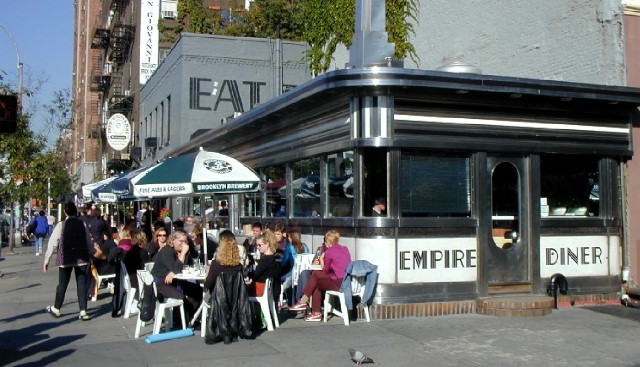 Now the Empire Diner, still open 24/7, became the chi-chi night spot, in Chelsea, for late night patrons of the theatre and art district. They come to gather. Who are they? You might find yourself sitting at a table next to the broad array of models and actors that make the Empire a habit!






Among the many celebrity patrons are: Barbra Streisand, Kevin Bacon, Tyne Daly, Daniel Stern, Paul Reiser, Lily Tomlin, Tony Perkins, Roberta Flack, Julie Newmar, Sylvia Miles, Earl Wilson are just a few of the numerous celebrities who frequent the EMPIRE DINER.
According to the managers Harry Connick Jr., started out, by playing the piano at the EMPIRE DINER.
Occasionally the Diner is shut down when used in a photo shoot ie; Heinz, Liz Claiborne or Hanes. Or perhaps they'll be shooting Home Alone 2, Men In Black 2, Spiderman, Diner and so on & on.